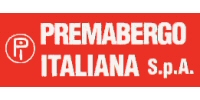 Premabergo is a well-known single source supplier for design, engineering, procurement, construction and commissioning of fully integrated modular systems. The company is capable of offering professional engineering services and qualified construction activities to implement projects from inception to completion.

Extended product range includes but not limited to:
• Filtration, metering, heating and pressure reduction natural gas skids
• Gas and Oil metering skids
• Gas and Liquid drying plants
• Analysis system packages / gas chromatographs
• Gas and Oil heating skids
• Gas compression stations
• Launching and receiving traps
• Breathing valves / flame arrestors
• Chemicals injection skids
• Lubrication systems for compressors and turbines
• Electrochlorination plants / marine sewage treatment plants

Premabergo´s technical department is able to perform detailed engineering and procedures in accordance to main codes and requirements issued by Independent Inspection Agencies like: ANSI, API, ASME, BS, Bureau Veritas, Det Norske Veritas, Lloyds Register, ISPESL.

In addition Premabergo retains agreements with major international organisations like Daniel Industries, Peerless Manufacturing, Van Tongeren and Marvac. Moreover Premabergo´s Electrochemistry Division tailors and manufactures the well established SEACLOR? electrochlorination system of Severn Trent De Nora.

Premabergo´s reference list of installations includes clients from all major industries like Petrochemical, Petroleum, Gas, Shipping, Power Generation and Chemical.