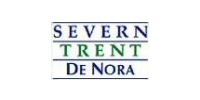 For nearly 30 years, Severn Trent De Nora (STDN) has been a leading provider of water disinfection systems using onsite generated sodium hypochlorite produced from seawater. Severn Trent De Nora is the combination of the seawater onsite hypochlorite generation businesses of Severn Trent Services and Gruppo DeNora. The joint venture encompasses the products, services, and operations of their respective subsidiaries, Exceltec International Corp. and DeNora Seaclor, S.r.l. The product lines included are OMNIPURE™, SANILEC?, and SEACLOR?.

STDN΄s units range in size from small systems for offshore marine and oil & gas facilities to large custom engineered systems for power generation and desalination stations. Customers will benefit through efficient sourcing of technical solutions for seawater disinfection with standardized and accepted international industry standards, documentation packages, and services, through out the life of the installations.

Seawater Treatment and Disinfection, Markets Served:
• Power Generation
• Desalination Facilities
• Coastal Industry
• Offshore Oil & Gas Facilities
• Marine, General
• Navies Worldwide

Marine Waste Water Treatment and Disinfection, Markets Served:
• Offshore Oil & Gas Facilities
• Marine, General
• Cruise Vessel Industry
• Navies Worldwide

The strong technical and financial backing from Severn Trent De Nora will provide our customers with the confidence needed for the reliable execution and completion of the scope assigned.