Intra-Automation GmbH manufactures flow sensors, Maglink-liquid level gauging System, magnetically operated liquid level gages and Italbar flow Sensors for gases, steam & liquids.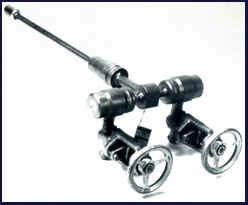 ITALBAR Flow Sensors type IBFD for saturated and superheated steam have been well approved in all regions of power plants and industries, where ever an accurate measuring was required.
To offer a major degree of security and confidence, ITALBAR Flow Sensors are constructed and tested according the strict "German rules for steam boilers TRD" and the ASME Boiler & Pressure vessel code.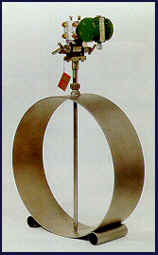 The ITALBAR Flow Sensors was developed to serve as a highly reliable instrument to measure liquids, gases and steam. It is distinguished by many advantages over other measuring systems.
Its applications, range from precise counts of quantities in batch processes, over measurements of liquid resources in chemical engineering and measurements of fuels, air, steam or gas as primary sources of energy in connection with tasks involving high throughput, up to applications with high stability pattern and high reproducivility for important process controls.

Maglink-Liquid Level Gauging System
The INTRA Maglink level system is designed for applications in open vessels or pressurized tanks, special in chemical industries, where may exhibit several characteristics of corrosion, temperature and pressure.
All parts in contact with the liquid are made from stainless steel, PFA-lined stainless steel, or other special materials.
It can be applied to many applications found in all lines of industries, particular in the chemical, food, nuclear industry and navigation (with PTB- and Germany Lloyd certification)

Magnetically operated
liquid level gages
Preferable used, where the liquid level of toxic, corrosive and highly inflammable liquids is exactly to supervise, to show or control.
Indicator and indicator-wafers are made of plastic so that there will never be a problem of corrosion in humid atmosphere.
Each indicator-wafer has a special magnet so the indicator is shock proof.
All models are available with electric alarms, for warning high or low level or signalling the level at one or more points.