Premabergo Italiana S.p.A. is providing products manufactured per its own design such as Gas filtration (filters, separators, scrubbers, etc.), metering, heating and pressure reduction natural gas skids, Gas & oil metering skids, Gas & liquid drying plants, Analysis system packages (with gas chromatographs), Gas & oil heating skids (direct, indirect, electrical), Pumping, filtration, heating and metering fuel liquid skids and many more.
The Company retains licence agreement with Daniel Industries (U.S.A.), Peerless Manufacturing (U.S.A.) and Van Tongeren (U.K.) for design and manufacture in Italy equipment for gas and oil industries such as:
Metering elements & skids
Gas chromatographs
Gas filters
Pig traps
Gas separators
2 or 3 phase gas/oil separators
Reactor and Regenerator Cyclones for FCC units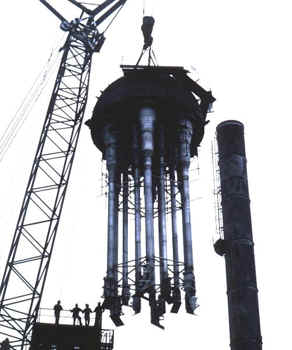 Design capabilities. The technical department is able to issue calculation, drawings and procedures, in accordance with the following main codes and requirements by Independent Inspection Agencies which are: A.D. MERKBLATT, ANSI, APAVE, API, ASME, BS 5000, ISPESL, STOOMWEZEN, AMERICAN BUREAU, BUREAU VERITAS, DET NORSKE VERITAS, LLOYDS REGISTER.