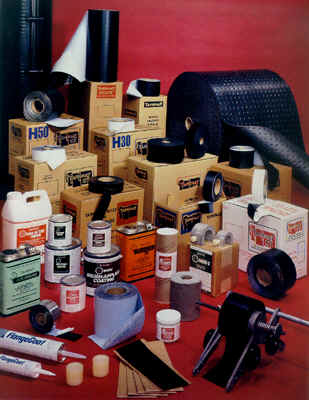 Means... Support Services
Creating, developing and manufacturing protective coatings to meet the needs of industry, has always been the sole purpose of The Tapecoat Company. It originates the idea of a tape saturated with coal tar as the practical answer for protecting pipe joints against corrosion.
Tapecoat points with pride to the vast applications of its product line in industries, such as gas and oil, water and sewage, construction, communications and marine.
It conducts on-going education and training of all of its personnel throughout the world, to keep up-to-date with the latest innovations in protective coating technologoy.