Motherwell Control Systems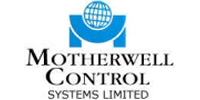 Motherwell Control Systems Ltd. is a specialist company engaged in design, manufacturing, installation and maintenance of a wide range of products including:

• Storage Tank Fittings
• Storage Tank Level Measurement
• Tank Gaugin Systems
• Rail Fuel Management Systems
• Marine Tanker Gauging Systems
• Marine Tanker Overfill Prevention Systems

Its experience extends into the petrochemical, oil, gas, process and marine industries. It operates an effective Total Quality Management System and is accredited to BS EN ISO 9002: 1994 (formerly BS 5750). It also undertakes independent third party quality assurance audits to achieve international product approvals.

Products of Motherwell Control Systems
Click on a product for more details