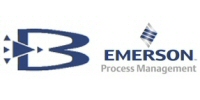 For decades, Brooks products from Emerson Process Management have been at the forefront of flow measurement and control for critical applications. We have the meter / controller technology for virtually any flow challenge, including Variable Area, Thermal Mass, Coriolis, and Positive Displacement.

Brooks Instrument products are valued the world over for their accuracy, reliability, repeatability, and flexibility. Select a Brooks measurement or control device, and you can be sure that it will perform beyond your expectations from the moment it´s installed.

The comprehensive Brooks product line includes a wide range of integrated technologies and models to solve most precision flow measurement and control challenges. These include coriolis mass flow, thermal mass flow, variable area and positive displacement devices to measure, regulate and control gas and liquid flow in a variety of laboratory and process applications. A range of accessories such as gas flow calibrators, pressure controllers, valves and secondary instrumentation is also offered.